WE HELP CLIENTS THAT ARE READY TO INVEST IN THEIR FAMILY AND BUSINESS TO PROTECT THEIR WEALTH AND SAVE TAXES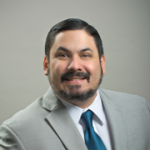 Do you own real estate, investments, or a business in Texas under your name?
If so, do you have a tax plan to minimize the taxes due when you die, or how to manage your assets should you become disabled or die?
Are you concerned about lawsuits and want an asset protection plan to limit your liability exposure as much as legally possible?
Are you aware that non-residents of the United States, upon death, are subject to Federal Estate Taxes on certain assets located within the United States if the value exceeds $60,000, or if gifts are made that exceed $14,000 (in 2016) by a non-resident?
Are you confident that your estate plan addresses saving Federal Estate and Gift Taxes?
Do you have children with disabilities, alcohol problems, drug addiction, creditor problems, divorce, or other issues that make you feel uncomfortable leaving your inheritance to them?
If you already have an estate plan, does it properly state your instructions on whom will take control of your assets to distribute to your loved ones?
We help clients that are ready to invest in their family and business to protect their wealth and save taxes
Let us HELP you PROTECT your LOVE ONES, WEALTH, BUSINESS and INVESTEMENTS
We help you protect your estate, your business and your investments:
Client Testimonials
"Ivan Ramirez has worked with our clients to solve their business planning, estate tax issues, and protect their assets in the US. His knowledge in estate planning is extensive and his professionalism is impeccable."
Juan C. Almanza, CPA, San Antonio, Texas
"Ivan Ramirez is my preferred attorney that I refer my Mexican clients that are purchasing real estate in San Antonio, Texas. He helps them structure the appropriate business entity and estate plan to save my clients thousands of dollars in Federal Estate and Gift Taxes here in the USA."
Ana Sarabia, Realtor, San Antonio, Texas
"My attorney Ivan Ramirez has helped me with complex business acquisitions and many business contracts. Working with him over the last few years has been a great comfort for me because I know I can count on Ivan to protect my business interests in the USA."
A. Gutierrez, Client, Chihuahua, Mex.
"When I needed an attorney that I could rely on with confidence to administer the estate of a deceased loved one, Ivan Ramirez was there for me and my family. He helped us navigate the complex Federal Estate Tax system and was always there when we needed him."
Y. Guerrero, Client, Mex D.F.
"As an immigration attorney, I need an experienced business planning attorney to help my clients form their business in order to qualify for a US investor visa. Ivan Ramirez is my preferred attorney that I have sent my clients for this planning over the last several years because he produces high-caliber and quality work."
Alfredo Lozano, Immigration Attorney, San Antonio, Texas
If you have any questions please do not hesitate to contact us. We look forward to working with you!
F

or more information, please fill out the form below